Hello, SEers.  Mae here, leading off a splashy announcement. If you've followed Story Empire for any length of time, you know we don't  post on Tuesdays. But we have something so exciting to share we simply couldn't wait for our regular schedule.
Our blog has been growing—thanks to all of our wonderful readers—and as a result, we're pleased (read:  jazzed-Snoopy-dance-crazy-happy) to announce the addition of a new SE member/blogger.
Please roll out the red carpet for Marcia Meara!
Marcia is a talented writer, a phenomenal supporter of others, and a dedicated blogger. She's been blessed with a wonderful sense of humor that routinely shows up in her posts, a zest for life, and a passionate devotion to the craft of writing. I am so pleased to call her a friend, and now an SE colleague. Please join us in welcoming her to Story Empire. Her first post goes live tomorrow, so please be sure to check back and cheer her on!
---
Hi everyone, Harmony here.
Yep, like Mae said [wink, wink] … and you definitely don't want a photo of me doing my super-happy dance! So, instead, I'll settle for showing my joy at our newest member by offering Marcia a great big, huge, superfragilistic alidocious welcome …
It's super exciting to have her join the Story Empire Team! Welcome, welcome, welcome 🙂
---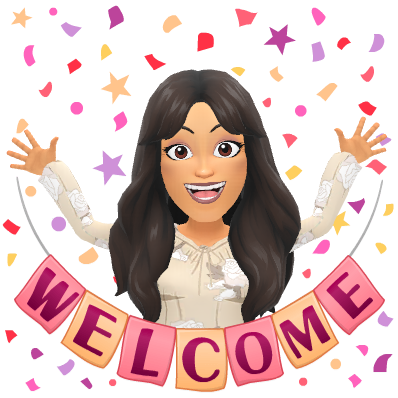 Ciao! Staci here. I know I've been mostly MIA lately, but this was one announcement I knew I had to resurface for. There are some people who, when you first meet them (even if you only "meet" online), you just know they're going to make a huge difference in your life. Marcia is one of those people, and I'm thrilled to call her a friend. She's a talented author, a generous supporter, but most importantly, a fabulous person. I couldn't be happier to have her join the SE family.
---
Hi, gang. Craig here. We work pretty hard to bring valuable content to Story Empire. When we got the opportunity to add a quality author like Marcia to the group, we jumped at the chance. I know Marcia will bring you some great content and become one of your favorites. Now don't forget to come back tomorrow and check out her first post here.
---
Hey everyone! Joan here. I'm so excited to welcome Marcia to our group. I became
acquainted with her through Mae and Staci and I'm so glad I did. She and I have a lot in common – we both love wildlife and nature (although she is MUCH more knowledgeable than I am). She's also a cat lover, so that's a big plus in my book!
I'm looking forward to reading her posts and I know she's going to be a huge asset to Story Empire.
---
PH here with a big welcome for Marcia into Story Empire. She's proven herself to be an excellent writer and we're pleased she's accepted the invitation to join our little group. It's a wonderful leap forward for us and we're excited to read what she has in store for the blog and ready to offer a hand whenever she needs it. Speaking of which, Marcia has been super friendly and helpful with everyone in our conversations already. I'm happy to have you on-board, Marcia.
---
Look for Marcia's posts to begin tomorrow. She already has a nice list of topics to cover this year and we're looking forward to her contributions to Story Empire in the coming months. This ends our special announcement and we resume normal programming…